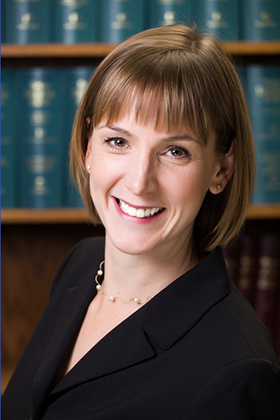 A fifth-generation Texas lawyer, Emily is board certified in labor and employment law by the Texas Board of Legal Specialization. She helps employers and employees resolve their employment disputes so everyone can get back to work. She defends employers before the EEOC and handles discrimination, sexual harassment, retaliation, and wage and hour claims for both employers and employees. She helps employers protect themselves from litigation by conducting investigations and advising employers in matters of employee discipline and termination. She helps businesses protect their trade secrets by drafting noncompete agreements. She negotiates executive employment agreements and severance agreements for employers and employees. She negotiates noncompete agreements for physicians, veterinarians, and executives. She represents employers and employees in breach of contract disputes, and theft of trade secret cases. She represents employers in audits by the Texas Workforce Commission related to workers' classification as employees or independent contractors. She also represents physicians, nurses, physical and occupational therapists, and other health care employees who have been terminated for reporting illegal activity, including Medicare fraud and patient abuse.
Emily was inspired to become a lawyer by her father, James S. Frost. Originally from Seguin, Texas, she is a Longhorn lawyer and loves all things Austin, especially the University of Texas, Barton Springs, and Lick Ice Cream. She writes a free legal blog on business, labor, and employment law, which you can subscribe to at texasbusinessmatters.com.
Admitted to Practice: Texas; the United States District Court for the Southern and Western Districts of Texas and the District of Colorado; the United States Court of Appeals for the Fifth Circuit.
Click here to view Emily talking about recent trends in employment law on the radio show Money for Lunch.
Professional Background:
The University of Texas School of Law, J.D. 2002

The University of Texas at Austin, B.A. 1997 (with honors; Phi Beta Kappa)
Briefing Attorney: Fourth Court of Appeals, the Honorable Karen Angelini (2003–04)
Activities:
Austin Bar Association/Austin Young Lawyers Association Leadership Academy, 2013
State Bar of Texas, Employment Section
Austin Bar Association, Employment Section (Judicial Affairs Committee member, 2004–2014)
Austin Human Resource Management Association (AHRMA) (Legal and Legislative Committee member, 2012–2014)
Mother Attorneys Mentoring Association of Austin (MAMAs), 2014–present
Presentations:
Sexual Harassment Training That Actually Works, Austin Human Resource Management Association, November 2017
Recent Developments in the Law Governing Trade Secrets and Non-Competes, Austin Bar Association, November 2017
Op-Eds & Blogging, Ms. JD Sixth Annual Conference on Women in Law, February 2014
Negotiation Techniques to Use in Settling Cases and Everyday Life, Texas State Bar Advanced Administrative Law Course, June 2013
Emerging Rights of LGBT Employees in the Workplace, Texas State Bar Webcast, June 2013
Employment Law Basics, Travis County Women's Lawyers Association, April 2013
Five Minute Employment Law Update: 12 Cases, 60 Minutes, Local Government HR Pros, April 2013
Can They Really Do That? When HR Professionals Get Sued, Local Government HR Pros, April 2013
Guns in the Workplace, Local Government HR Pros, April 2013
Sexual Harassment 101 for Your Business, Manor Chamber of Commerce, February 2013
Noncompetes, Nondisclosure Agreements, and Trade Secrets, Austin Human Resource Management Association (AHRMA), November 2012
Sexual Stereotyping, Austin Human Resource Management Association (AHRMA), November 2012
Render unto Judge Calvert . . . Correct Appellate Court Judgments, Texas Association of Appellate Court Attorneys (TAACA), June 2011
Rules on Military Leave under USERRA and FMLA: The Story of Sammy Soldier and His Wife, Wanda, Texas Electric Cooperatives Human Resources/Benefits Conference, May 2008
Asserting and Defending Privilege: A New Era, McGinnis, Lochridge & Kilgore, LLP Appellate Practice Group, April 2007
The Sea of Expert Testimony—Staying Afloat, McGinnis, Lochridge & Kilgore, LLP Appellate Practice Group, February 2006